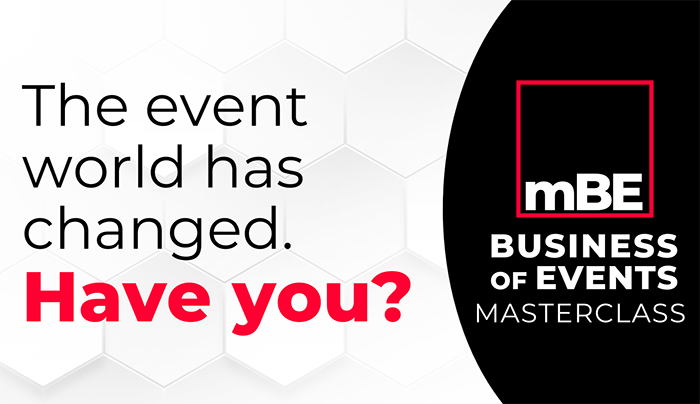 LeaderPass partners with Marco Giberti to prepare industry professionals for the future of events
LeaderPass partners with Marco Giberti to prepare industry professionals for the future of events

Media distribution platform Leader Pass unveiled the Business of Events Masterclass (mBE), an on-demand, self-paced online course that draws on decades of leadership experience to prepare leaders, entrepreneurs and investors for the future of events.
Co-created and taught by Marco Giberti, exhibition organizer, entrepreneur, investor and author of two books, Reinventing live: the always-on future of events and The face of digitalthe appropriate program combines expert insights, commentary and real business experience with simple, transparent and straightforward advice from a who's-who of the business events industry.
Along with 16 unique content modules comprising over 10 hours of instruction, attendees will have the chance to receive gems of knowledge, experience and wisdom from industry leaders including Sam Barthelme, Carina Bauer, Monique Ruff-Bell, Robyn Duda, Lance Fensterman, Mike Fiber, Trevor Foley, Dahlia El Gazzar, Aaron Levant, Charles McCurdy, Paul Miller, Denzil Rankine, Hervé Sedky, Julius Solaris, Greg Topalian and Jay Weintraub.
According to Giberti, while there are many excellent educational programs focusing on tactics in the events industry today, there is almost no content dedicated to the event business with a focus on the future. The new mBE Masterclass program aims to fill this gap by helping business leaders discover new opportunities, rethink and improve their businesses, and prepare for the event industry of tomorrow.
"The events industry is moving at a faster speed than ever before," Giberti said. "COVID has accelerated change across many industries, and live events are no longer isolated. We must 'unlearn and relearn' if we want our events business to remain relevant to our communities."
He continued, "mBE aims to help event planners, entrepreneurs, founders and investors understand ways to add value to their businesses through innovation, technology, strategy and many more. other matters critical to their businesses.
The wide range of relevant topics covered in the mBE program include:
Business plans

Launch events

Strategic roadmap

Technology and innovation

Talent in events

Mergers and Acquisitions

Marketing and sales strategies

The future of events
Each module will provide specific questions and exercises designed to challenge participants to stop and think about specific key messages and then apply those concepts to their own businesses, Giberti added.
"The mBE program communicates valuable advice from a combination of industry leaders, sharing their insights and learnings on the future of live events, including the challenges and opportunities that every event professional should be analyzing. ", said Giberti. "We want mBE audiences to gain perspective and knowledge that will help them leave the program with actionable learnings that could be applied to their careers and business opportunities."
According to LeaderPass officials, all mBE content is pre-recorded and will be on-demand and active for the remainder of 2022 and 2023, with additional content to be added throughout the year.
"Each participant can watch, learn, and relearn whenever they want, delving into reminders or refreshing what they've gathered in the first round," explained Jamie Minton, co-creator of mBE and CEO of LeaderPass. "It's not a one-time experience, but rather something that can continue to equip. Additionally, Marco and his team plan to add more categories and lessons throughout the masterclass that will include more insights from the top leaders in our space.
He added, "For 20 years, our team has focused on producing global simulcast events and digital courses allowing us to serve thousands of corporate clients and over 1,000,000 attendees across the United States. United and 79 foreign countries and territories. We are thrilled to partner with Marco Giberti to bring this style of learning to the event space.
For more information, please contact Jamie Minton herevisit the mBE website or watch the course promo here.
Don't miss any event news: Subscribe to our weekly e-newsletter HERE, listen to our latest podcast HERE and engage with us on Twitter, Facebook, LinkedIn and instagram!