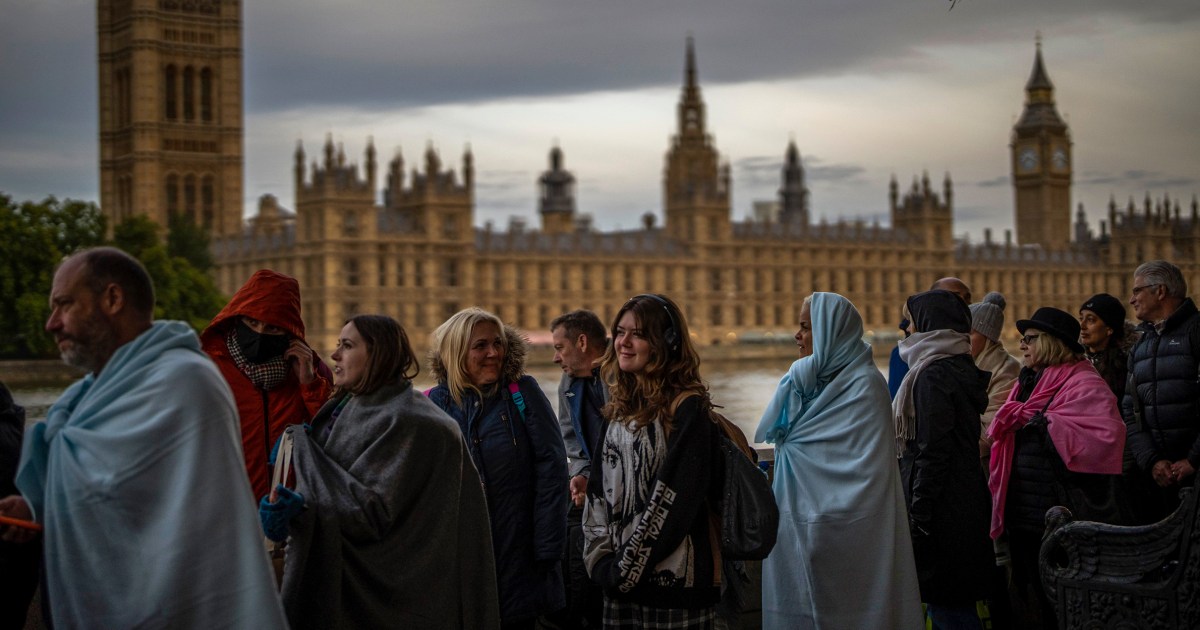 Mourners for Queen Elizabeth II still join huge queue
Chinese officials banned from visiting Queen in state
Chinese authorities have been barred from visiting Westminster Hall because of the Queen's bereavement, Commons Speaker Sir Lindsay Hoyle told the BBC on Sunday.
The decision to ban the Chinese ambassador and accredited officials from attending Westminster Hall in Parliament came after seven British MPs and a peer were sanctioned by Beijing last year.
'Holding a reception in the House of Commons when MPs and a peer have been disciplined is not acceptable,' he said.
'You do it well!' Steward applauds as thousands line up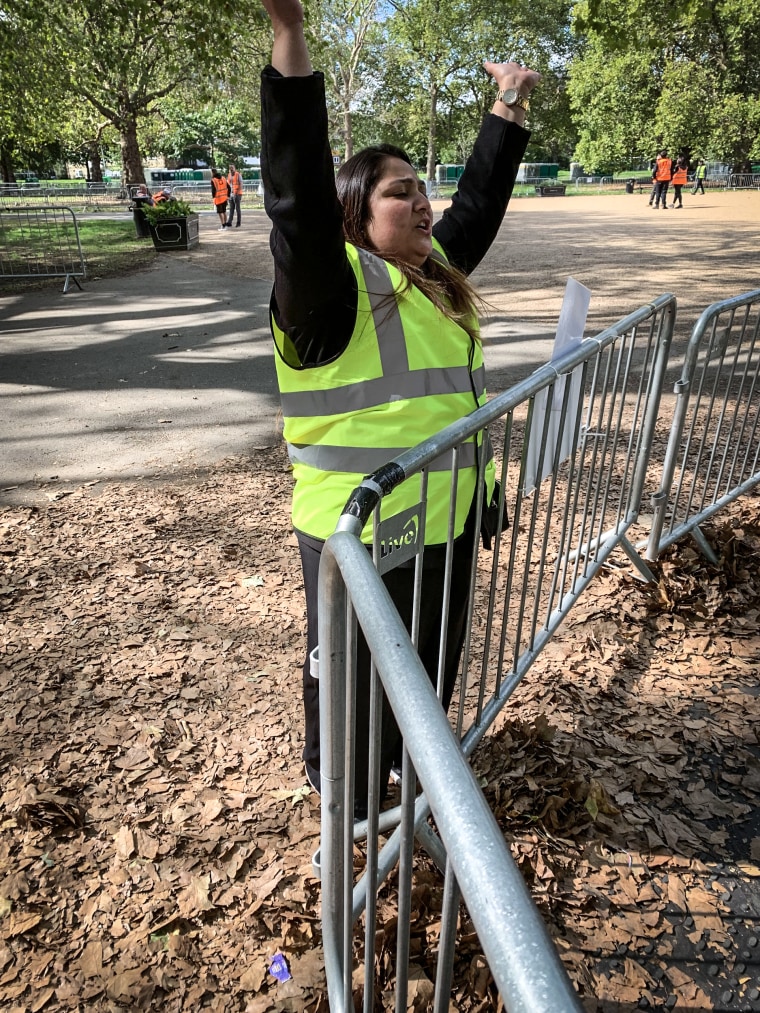 As the masses marched through the labyrinths of Southwark Park to collect their wristbands to allow them to pay their respects to Queen Elizabeth II at Westminster, Steward Rabia Sheikh cheered them on.
"Good afternoon, beautiful people," said Sheikh, 33, smiling and in an increasingly hoarse voice, "You're doing very well! Well done."
A cozy Big Ben to punctuate the last days of mourning
The bell of Parliament's iconic clock, known as Big Ben, will strike at 8 p.m. (3 p.m. ET) on Sunday to mark what the government has called a national moment of reflection.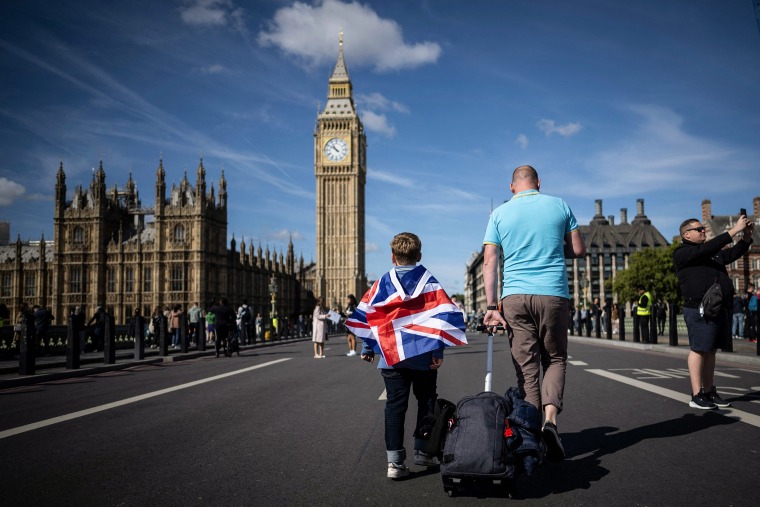 The bell will then ring again after the end of the minute's silence, according to a statement from parliament, with a silencer being used to produce a quieter tone. Big Ben will ring again on Monday at one-minute intervals as a huge motorcade leaves after the state funeral.
'Dear Mum': Prince Andrew's personal tribute to the Queen
Prince Andrew, Queen Elizabeth II's third child and second son, paid a personal tribute to the late monarch on Sunday.
"Mum, your love for a son, your compassion, your care, your trust that I will forever cherish," the Duke of York said in a statement.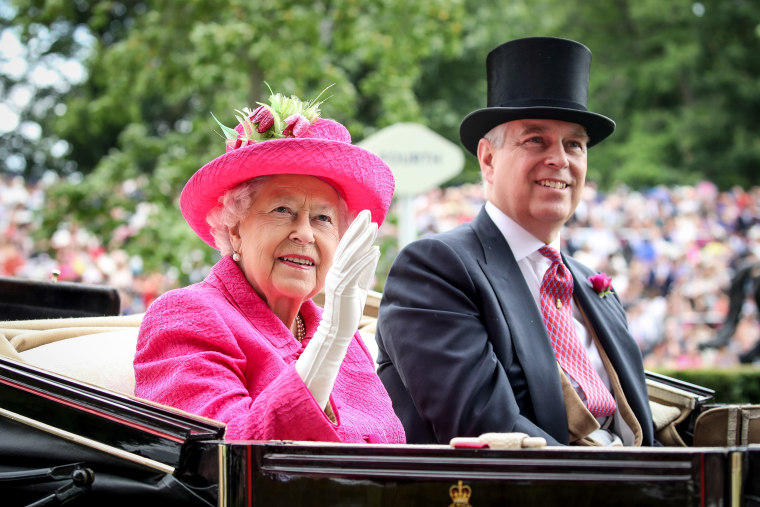 In recent years, Andrew has defended himself against allegations of sexual abuse of underage women through his friendship with Jeffrey Epstein, who was convicted of procuring a child for prostitution.
In January, Buckingham Palace announced that Andrew was returning his military affiliations and royal patronages to his mother the Queen. In February, he settled a lawsuit with Virginia Giuffre, who alleged she was 17 when she was trafficked by Epstein and abused by Andrew.
'It's worth it': Mourner who joined the line at 2.30am has no regrets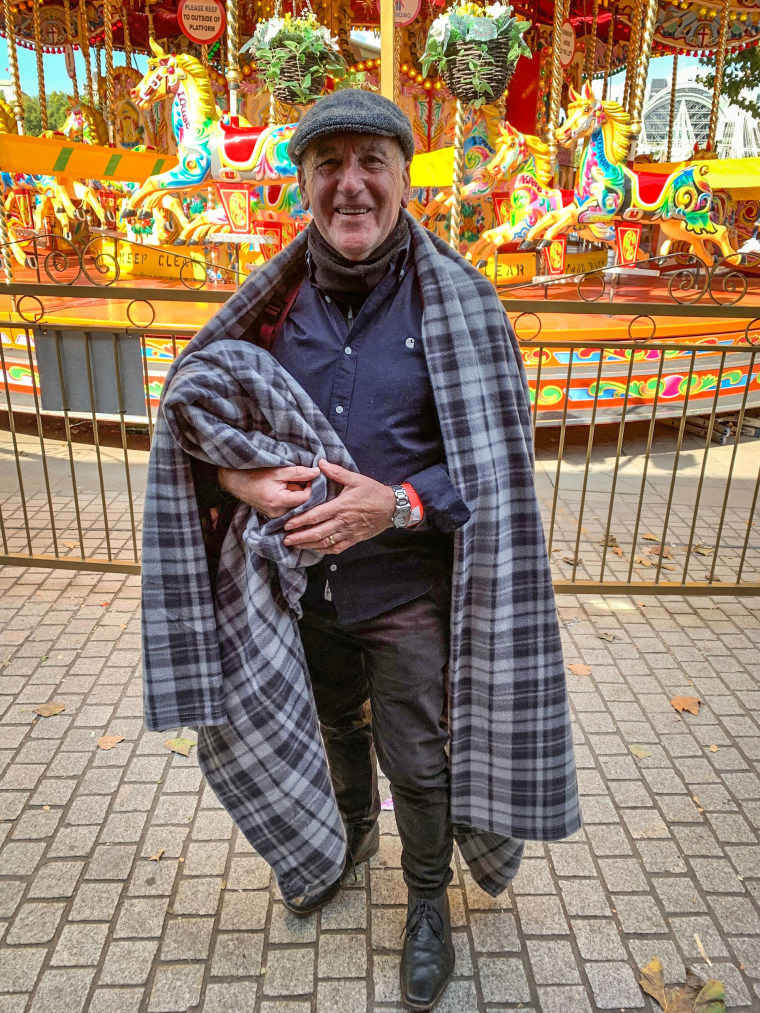 Dave Wheeler from Birmingham said he had collected a wristband which would allow him to see the Queen lying in state on Sunday around 2.30am (9pm Saturday ET) at Southwark Park, south London.
By 10 a.m. he had arrived near the London Eye, which is a short walk from Westminster Hall where Elizabeth's coffin lies. He thought he still had a dozen hours of slow walking before he reached the queen.
"It's worth it," Wheeler, 71, said. "The greatest challenge facing King Charles is keeping the Commonwealth together. The queen was the glue.
More than 1,000 mourners received medical treatment
More than 1,000 people queuing to view the Queen's coffin and surrounding areas have received medical treatment since Wednesday, the London Ambulance Service said on Sunday.
Of nearly 300 patients, 17 were taken to hospital on Wednesday, he said. That number had risen to 55 out of 400 on Saturday. Mourners lined up for hours, enduring the cooler weather.
The Queen's love for animals went beyond corgis
They are decried in the United States as rats with wings. But in the UK, pigeons hold a more respected position as accomplished racers and little-known favorites of Queen Elizabeth II.
Long before the Queen became Britain's longest reigning monarch, the young princess had a keen interest in animals of all shapes and sizes, including pigeons, horses and, of course, corgis.
She was also a keen sportswoman, often pictured angling in Scotland with Prince Philip or riding to the stables at Sandringham Estate. Her trademark printed scarves, tweeds and galoshes used on hunting, shooting and fishing expeditions were as recognizable as her handbags.
Learn more here.
King Charles III will welcome foreign leaders and the new British Prime Minister
Britain's new King Charles III, Camilla, the Queen Consort and other members of the Royal Family will host a reception for foreign guests and heads of state at Buckingham Palace on Sunday evening.
Prior to the reception, the King will meet the prime ministers of Tuvalu, Antigua and Barbuda and Papua New Guinea.
And at lunchtime, the King will host newly elected UK Prime Minister Liz Truss, also at Buckingham Palace.
Queuing overnight to pay tribute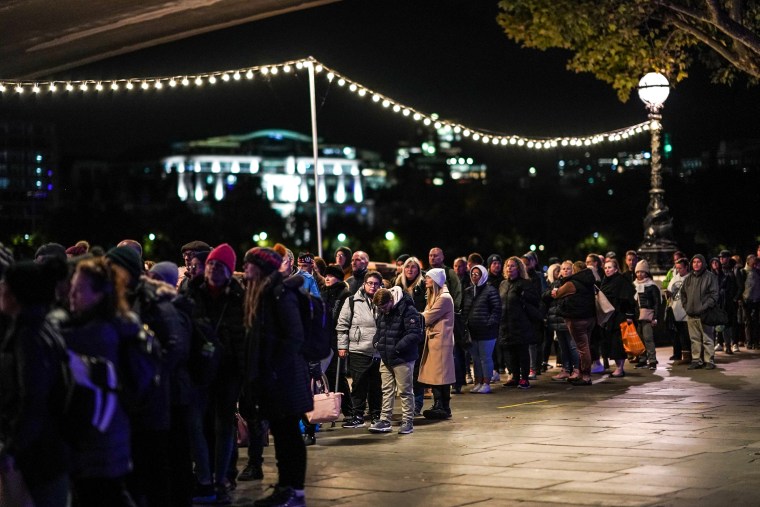 Queen Elizabeth's Complicated LGBTQ Legacy
In 1952, when Queen Elizabeth II took the throne after her father's death, same-sex sexual relations were criminalized in Britain. The same laws were also brought to the Commonwealth countries he colonized.
At the time of her death, the lesbian, gay, bisexual, transgender and homosexual rights landscape was radically different – ​​at least in the UK – in part because she endorsed many pro-LGBTQ measures, such as the homosexual marriage.
This support led some to say she was a "quiet" supporter of LGBTQ rights, but to others she was just doing her job.
Read the full story here.
The public continues to pay tribute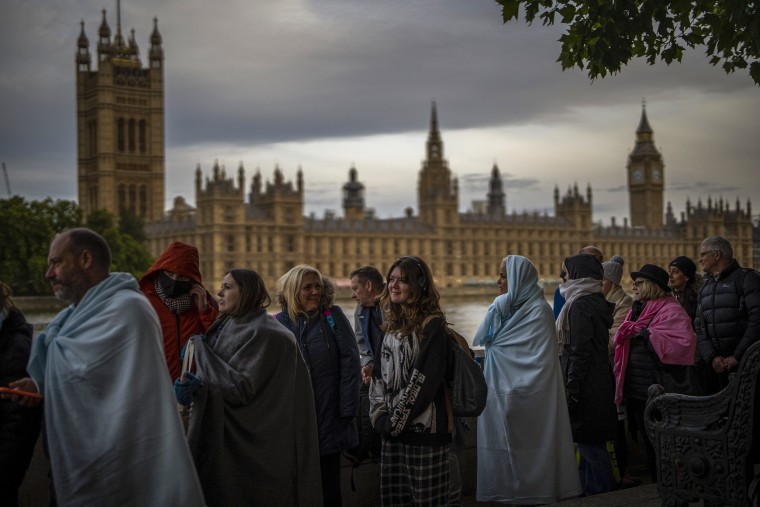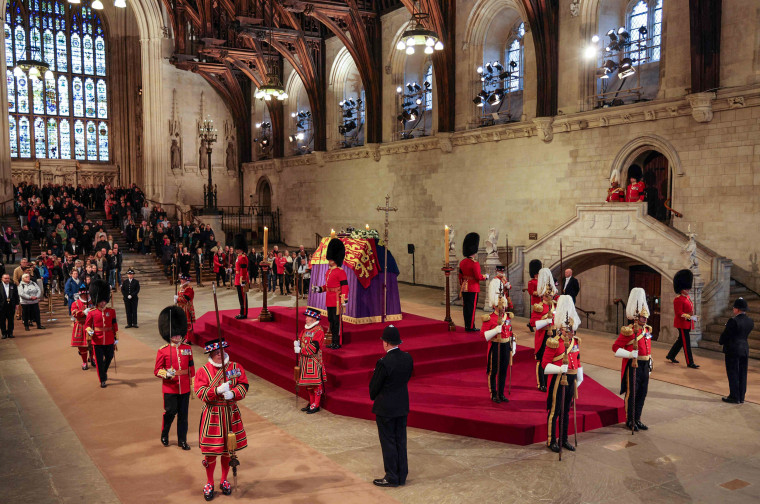 Man charged in incident near Queen's coffin
A man has been charged in connection with an incident at Westminster Hall on Friday, where the Queen was lying in state, London police said on Saturday.
A 28-year-old man has been arrested and charged with traveling to cause alarm, harassment or distress, according to a statement from London's Metropolitan Police. He was due to appear in Westminster Magistrates' Court on Monday.
A parliamentary spokesperson said one person had "left the queue and was heading to the Catafalque", or raised platform.
The person was removed from the room and the queue resumed with "minimal disruption", the spokesperson said.
The platform where the Queen's coffin is displayed was guarded at all times by the Sovereign's Bodyguards, Foot Guards or the Household Cavalry Mounted Regiment.