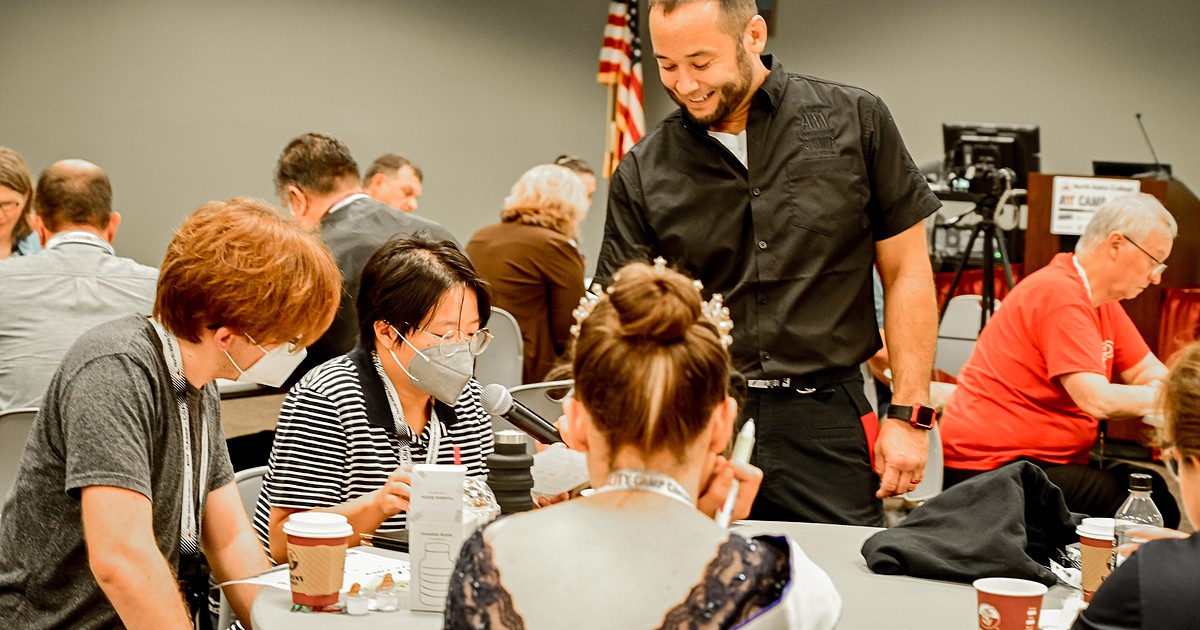 Influencing Accessibility | Coeur d'Alene Press
North Idaho College was responsible for building influencers during the Coeur d'Alene Accessibility Camp, held August 3-4 at NIC's main campus in Coeur d'Alene.
Keynote speaker Dan Prado encouraged the 60+ attendees to surround themselves with like-minded communities while becoming leaders in accessibility.
"Either you are influenced or you influence people," Prado said. "Great leaders win and influence followers – nothing more, nothing less. All you need to be successful is to have more reasons to succeed than there are obstacles to success .
The two-day camp included more than a dozen seminars led by accessibility experts from around the world. Topics included workplace equity, screen reader software, inclusive learning, accessibility marketing strategies, and multilingual event planning.
Accessibility Camp Cd'A focuses on digital accessibility and focuses on speakers with specialist or technical experience, as well as presenters with stories of passion for accessibility, said Jeremy Seda, IT Accessibility Coordinator of the NIC and organizer of the event.
Participants traveled from as close as Coeur d'Alene and as far away as Lebanon to attend the conference. Seda said that's part of the beauty of accessibility.
"Accessibility Camp isn't just about making PDFs compatible with screen readers or making the Internet accessible to people with physical or situational disabilities or other barriers," Seda said. "It's also about the global community of real people leading the effort. We really are a tight-knit community, so having the opportunity to come together in person and talk about our craft is important and impactful.
The camp is part of several years of growing grassroots efforts in Idaho to improve and increase accessibility. Nick Stallings, assistive technology coordinator with the Boise-based Idaho Assistive Technology Project, said especially in large rural states like Idaho, knowing colleagues across the state have the same questions and challenges is reassuring.
"Knowledge is best when shared," Stallings said. "It's reassuring to know that there's so much more going on than our individual roles and our little pockets of the state and to know that we're on the same page. We're talking here about how we're going to launch the ball – I think the ball is rolling. We really need to get this thing started to get the rest of Idaho up to date and compliant.
For more information, contact Jeremy Seda, NIC Computing Accessibility Coordinator, at 208-929-4030 or Jeremy.Seda@nic.edu.
Megan Snodgrass is communications manager at North Idaho College.