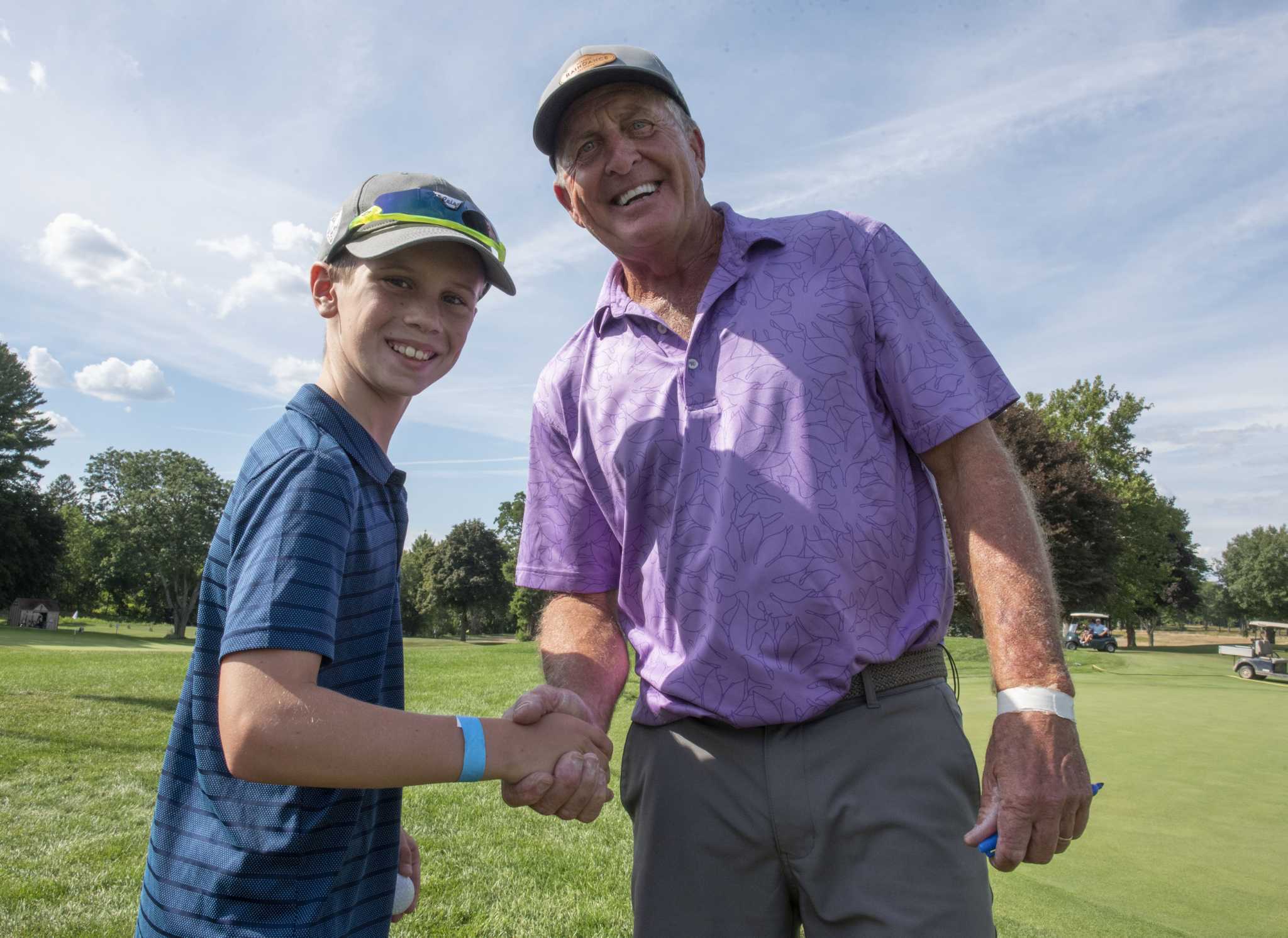 First Skins Charity Game at Mohawk Golf Club Entertains
NISKAYUNA — Exhibits such as the first Charity Skins Game, played Tuesday at Mohawk Golf Club, are held more to entertain than dazzle galleries with golf skills, but David Duval reminded everyone that these guys can to play.
Duval, paired with four current or former members of the PGA Tour Champions, teeed off on the 18th hole under a tree. Forced to keep the ball low to avoid the branches, Duval bounced his second shot between two bunkers, onto the green and less than six feet from the pin.