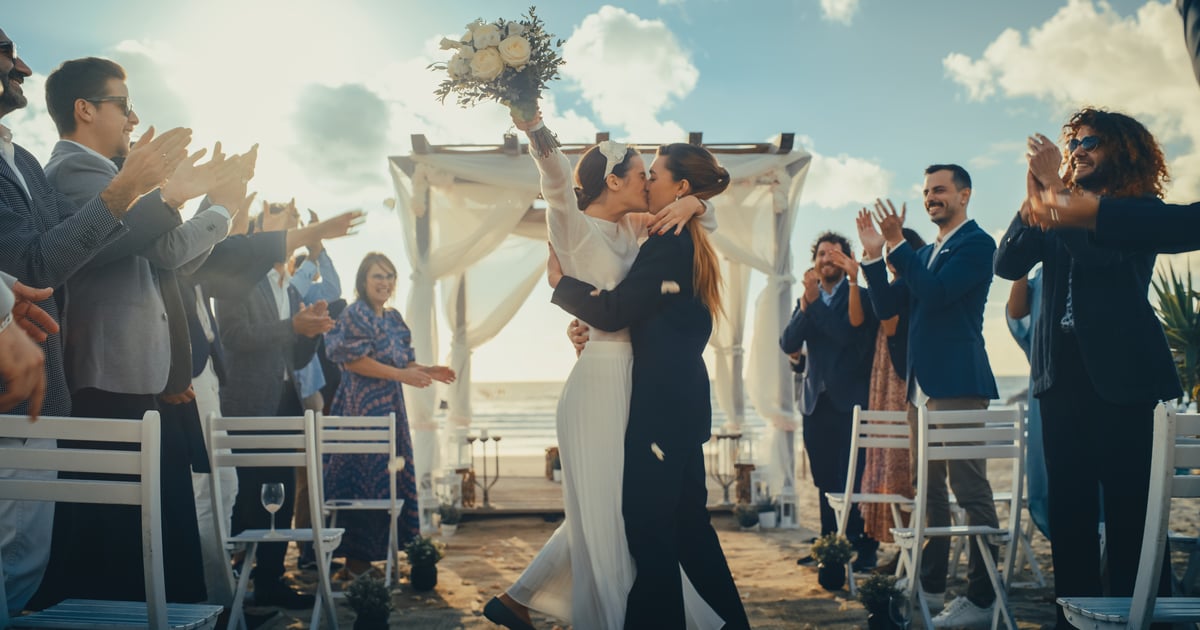 Budget wedding tips from a planner
The flip side of the parts of your wedding that you want to prioritize are the parts of your wedding where you can look for ways to save money. Meyer doesn't recommend trying to skimp on the areas you care about most: if you're dying to get a designer wedding dress, you probably won't be satisfied with something ready-made. use.
Instead, look for options that cost a little less but fit your overall vision for your wedding. For couples who aren't tied to a particular venue, Meyer recommends looking for full-service event spaces that handle everything from catering to decor. "A full-service venue will always give you the best value because they make money on the food, the bar, the space, and they own all the rentals," he explains. "That price will just be more affordable than if you go to an empty space and bring it all in." You can usually personalize these places a bit by choosing a different color of table linens or adding some of your own decorations, but they won't be as unique as a space that you design totally to your liking.
Meyer also says choosing a different day of the week can help you save money. Many event spaces offer weekday weddings or daytime weekend weddings at a more affordable price. In some cases, you can also save money by choosing a date outside of peak wedding season, which runs from summer to early fall.
In general, labor is the biggest cost driver, so you can often find ways to lower the price of different items by choosing options that require fewer people, Meyer says. For example, you don't need as many people to serve a buffet dinner as a plated dinner – which is why buffet-style meals often cost less. Or consider having a few food trucks for a more casual dinner: since this option doesn't require any on-site staff to serve food or even set tables for a formal meal, you can save quite a bit of money.
Meyer also says that DJs are generally more affordable than a live band because you're paying for one person's time rather than multiple musicians. He even suggests checking with your florist to see if they're able to drop off all the flowers rather than staying to set them up. If you have a day coordinator or someone else who is able to place the arrangements around the site, that can help keep the costs down a bit more.