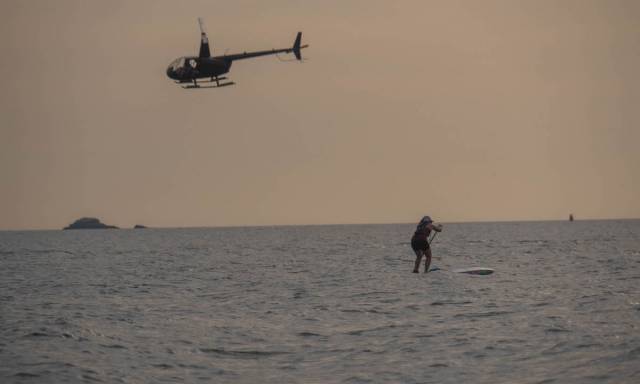 10th Annual Isles of Shoals (IOS) Invitational Set for August
PORTSMOUTH, New Hampshire – The Seacoast Paddleboard Club is hosting the 10th annual IOS Invitational on Sunday, August 14, 2022. As a fundraiser for Big Brothers Big Sisters of NH (BBBSNH), this round trip paddle of more of 14 miles to the Isles of Shoals is expected to attract paddlers from all over New England and raise more than $25,000 for the youth mentorship program.
BBBSNH Big Brother Chris Carragher, who along with wife Diane was honored as New Hampshire's 2019 Big Couple of the Year, started the annual paddle in 2013. Around this time, Chris transformed his personal mission of paddling to the Isles of Shoals in an example of goal setting for his little brother, Caden. Since then, his annual trek to the Isles of Shoals has turned into a group fundraising event that has raised over $100,000 for BBBSNH.
Photo Courtesy: Seacoast Paddleboard Club
BBBSNH CEO Stacy Kramer credits Carragher with the continued success and growth of the annual event.
"Chris' dedication to our program is inspiring, we are grateful to him for creating such a unique event to raise critical funds and awareness for BBBSNH," said Stacy Kramer, CEO of Big Brothers Big Sisters of New Hampshire. "It can take just one person to have an incredible impact on a child's life, especially those who face significant adversity, which is the many young people we serve. Over 200 young people remain on our waiting list and need a mentor.
The IOS Invitational has become a staple of the Northern New England paddle board scene. This year, at least 30 paddlers will participate, with the goal of raising $25,000 through sponsorships and crowdfunding. Paddlers train individually for months, as well as together at weekly gatherings organized and run by the Seacoast Paddleboard Club.
Those interested in registering for the IOS Invitational must meet certain security and experience requirements. To learn more about how to get involved, individuals are encouraged to visit www.IOSInvitational.com or email the event organizer at [email protected]
To learn more about becoming a Big Brother or Big Sister or to enroll your child in the program, visit www.bbbsnh.org, call 1-844-NH4-BIGS or email [email protected]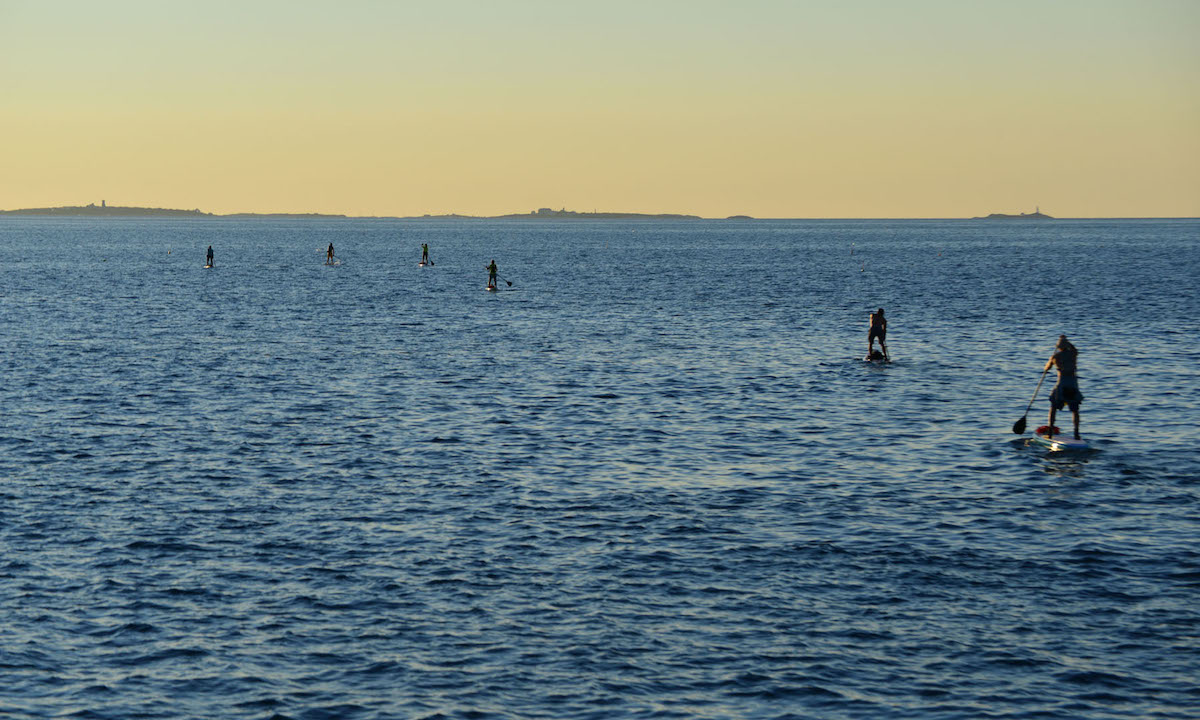 Photo Courtesy: Seacoast Paddleboard Club
About Big Brothers Big Sisters NH:
BBBSNH's mission is to create and sustain one-on-one mentoring relationships that ignite the power and promise of young people. Our vision is that all young people have the opportunity to reach their full potential. BBBSNH is affiliated with Big Brothers Big Sisters of America and recognized as an evidence-based prevention program by the US Substance Abuse and Mental Health Administration's National Registry of Evidence-Based Programs and Practices. For more information on becoming a mentor or to enroll a child, visit www.bbbsnh.org or call 1-844-NH4-BIGS.
About the Seacoast Paddleboard Club:
Founded in Portsmouth, New Hampshire in 2015, the Seacoast Paddleboard Club (SPC) is a social organization dedicated to helping paddlers of all skill levels get out on the water, have fun, and give back to the communities they serve. In addition to hosting community paddles year-round, the SPC hosts a number of cause-related events such as the IOS Invitational, Paddle for the Pups for NHSPCA, and monthly beach cleanups in partnership with Blue Ocean. Society. For more information, visit: www.SeacoastPaddleBoardClub.com.